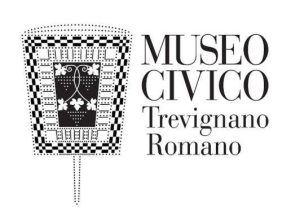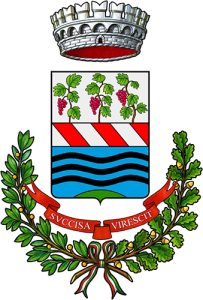 Sito web: Comune di Trevignano Romano 
Mail: museo@comune.trevignanoromano.rm.it
Tel: 06.999120200
Museo Civico Etrusco Romano Gregorio Bianchini
Palazzo del Comune,
Piazza Vittorio Emanuele III, 1 00069 Trevignano Romano
Orari
Aperto tutti i giorni, di mattina e di pomeriggio, tranne il lunedì.
Martedì e mercoledì: 9.30-13.00; 15.30 -19.00 | Dal giovedì alla domenica: 9.00-13.00, 15.00-19.00
Lunedì chiuso
Aperture straordinarie su prenotazione. Visite guidate in italiano, inglese, spagnolo.
Per gruppi e scolaresche è obbligatoria la prenotazione, inviando una email all'indirizzo museo@comune.trevignanoromano.rm.it.
The museum
Trevignano Romano was believed to be the site of the Etruscan city of Sabate , even though no evidence was found,making an exception for a vast necropolis discovered in the east-west of the municipality. inside the Palazzo Comunale is hosted the Civic Etruscan-Roman Museum. Here are preserved the stunning grave-goods from two tombs of the Olivetello Necropolis: the Annesi-Piacentini tomb and the Flabella tomb , both discovered in 1960. The grave-goods include vase painting, pottery made of bucchero , along with finds in metals such as:gold , silver ,iron and bronze,along with  2 big orientalized amphorae very unique in its kind , dated back to the VII century BC circa ,with a design representing a wedding procession , with a chariot , 2 marching horses ,a panther and lotus flowers all around the scene.It's also present a big Flabella made of bronze , composed by concentric trapezes traced back to the half of the VII century BC, now become the logo of the Museum itself. Poor iron fragments , kept in a case,result in the remains of a buggy and a chariot, both symbols of high status in society . A rare artifact consists of a VIII century BC tomb , made of root ball , belonging to a soldier with his weapons and grave-goods.Belong to the Roman era a memorial stone made of marble, presenting a bas-relief decorated with grapelines .Also there's a collection of drawings and paintings made by the scholars and exhibited in the Museum , which are a result of the admiration and  love showed by the kids as far as ancient items are concerned.
The entrance is free , but in case of temporary exhibitions may occur the payment of the tiket
Il Museo è dotato di un'aula per la didattica e le attività educative, e di una sezione della biblioteca con volumi dedicati all'archeologia locale e italiana.
L'ingresso al Museo è gratuito, ma in occasione di mostre può essere previsto il pagamento di un biglietto. Il percorso di visita è accessibile tramite rampe a visitatori con difficoltà di deambulazione. 
Come raggiungerci
Per chi viene in macchina da Roma, prendere il GRA A90, per poi immettersi sulla Cassia Bis SS2bis in direzione di Nepi  e uscire allo svincolo per Trevignano Romano/Mazzano. Lì svoltare a sinistra e prendere la Settevene Palo SP37.
E' possibile lasciare la macchina in due parcheggi gratuiti: uno è prima dell'ingresso al borgo, in prossimità del cimitero, l'altro è alla fine del corso principale, in via Roma
In piazza Vittorio Emanuele III, davanti all'Istituto comprensivo Tommaso Silvestri, è presente la fermata per i mezzi Cotral, provenienti da Roma, Bracciano, Anguillara Sabazia, Manziana, Oriolo Romano, Bassano Romano.
In estate, è possibile raggiungere il museo da Bracciano e da Anguillara Sabazia a bordo della motonave Sabazia II, del Consorzio di Navigazione di Bracciano, con attracco su Piazza del Molo.