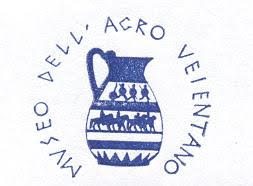 Sito web: Comune Formello – Mail: museo@comune.formello.rm.it
Tel: 06.90194240 – 06.90194236
Museo dell'Agro Veientano
Palazzo Chigi, Piazza San Lorenzo snc, Formello
Gli orari
Orari apertura invernale (1 ottobre-31 maggio)
mercoledi-giovedì: ore 9:00-13:00 | venerdì: ore 14.00-18.00 | sabato-domenica: ore 10.00-18.00
Orari apertura estivo (1 giugno-30 settembre)
mercoledi: ore 9:00-13:00 | martedì-domenica: ore 17.00-21.00
Il museo
in 1992 was established the Agro Veientano Museum , Civic Museum of the municipality of Formello. Since 2012 it has been located at Chigi Palace , which is the core of the historical area. Already in the past , with Cardinal Flavio Chigi(1631-1693)the Palace hosted the Museum of Curiosities,prior to the actual one.both the courtyard and the lodge of the Chigi palace are part of the museum itinerary , in particular fragments of tombstones belonging to the roman age ,as a  stylistic choice very common in historical palaces.
The Ward Perkins hall, polyfunctional , is dedicated to temporary exhibitions , in particular the ones regarding field researches. At  first floor starts the museum tour by hall 1 , hosting the oldest finds of Veii, as far as the housing and the funerary aspects are concerned.
Hall 2 is dedicated to materials from the Orientalized age of Veii, as can be seen by the Campana thomb, famous for its 600BC paintings,now disappeared .It is also present an example of an historical  forgery, very common during the romantic period.
Throughout Hall 3 you can find an ancient set belonging to the Chigi's tumulus consisting of 100 pieces never exposed to the public ,except the most famous objects such as the Formello's Albhabetary in Villa Giulia . also it is displayed the so called Chigi collection , based off of materials not belonging to the tumulus set.
Hall 4 is dedicated to the archaic city; Veii the archenemy of Rome ; the Roman conquer.This hall is also focused on the transition period between the Etruscan city and the Roman one,as we can tell by some witnesses from a sacred site. Belong to the late-archaic age(VI-V AD) some finds from località Campetti and Casale Pian Roseto.also , from Macchia Grande Sanctuary comes the votive altars(III AD).
Della Rovere hall hosts some fragments of the sundial, belonging to the nearby Saint Lorenz's church(late 1700) still visible in the church , as well as a multimedia-display dedicated to the bell tower.
Hall 5, the triptych hall, is also dedicated to the Roman age , the main theme here is the Municipium Augustus Veii, from the late-republic to late-acient age of the Romans . It also shows a close-up of the stunning Mithra tauroctony bas-relief ,confiscated by the Police by the end of 2009 from the Roman city of Veii. The aim here is to get into daily life during the Roman Republic, as well during the Roman empire , through the exhibition of finds from different Roman Villas.
at last Hall 6 , dedicated to Formello as a community and the Tuscia Romana area. from the creation of the municipality up to the post-ancient and modern period. As a witness of the first Christian community in the area , the Monte Stallone Catacomb is exhibited.Big emphasis is also spotted on the Orsini And Chigi families, from XV to XVII century. Thank to the study upon this project is now possible the setup on some exhibitions 
For many years this Museum carries out enhancement and research projects as far as this territory is concerned , as well as organizing conferences and guided tours for the schools